In the digital age, where entertainment options abound, Internet Protocol Television (IPTV) has emerged as a game-changer. However, amidst the allure of limitless content, a pressing question looms: Is IPTV legal? In this comprehensive guide, we'll unravel the legal intricacies surrounding IPTV, shedding light on its legitimacy and helping you make informed choices.
Understanding IPTV's Legal Conundrum
The surge in popularity of IPTV has led to debates about its legality. IPTV operates by transmitting television content over the internet, bypassing traditional broadcasting methods. This unique delivery method often blurs the lines between legality and infringement, prompting the need for a closer examination.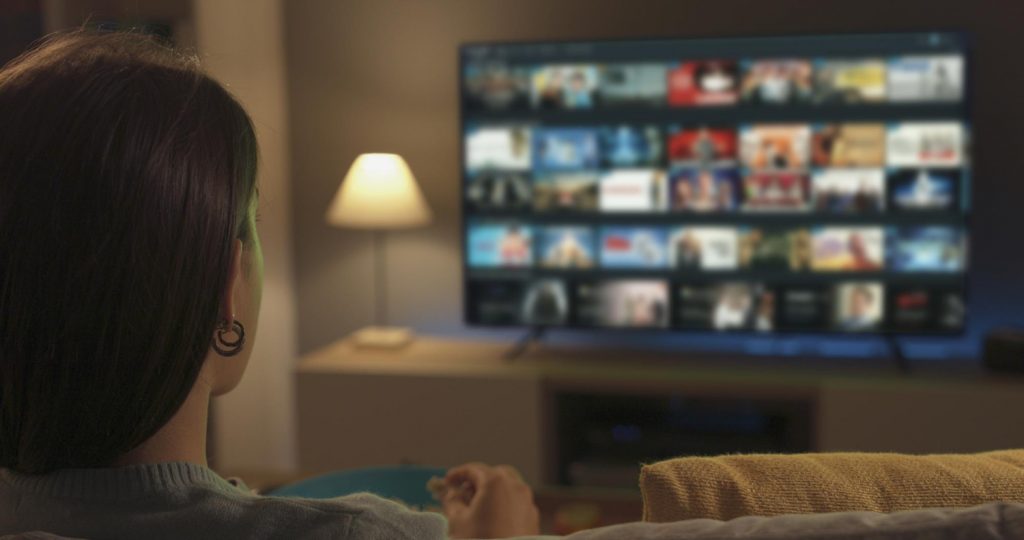 Legitimate IPTV vs. Illicit Streaming
Legitimate IPTV Services:
A diverse array of esteemed IPTV services thrives while staying well within the corridors of legality. These distinguished providers take the extra mile to secure the necessary broadcasting rights, demonstrating their unwavering commitment to upholding copyright regulations. By subscribing to these reputable services, you're granted an open gateway to a treasure trove of licensed channels, offering a kaleidoscope of content that caters to your every entertainment whim.
Illicit Streaming Sources:
However, treading down the alternate road of illicit streaming sources brings forth a troubling reality. These sources, often enticing with tempting offers, unapologetically present content bereft of the proper licensing that safeguards intellectual property rights. As they blatantly disregard the legal framework, they cast a shadow over the realm of ethics and legality. The ethical concerns they raise are paralleled by the legal risks they expose you to, casting a looming uncertainty over an otherwise seamless streaming experience.
Diverse Elements Shaping IPTV Legitimacy
Navigating the Seas of Content Licensing:
The sail towards legal IPTV horizons is intricately tied to the realm of content licensing. Upholding their dedication to copyright compliance, legitimate IPTV services go above and beyond to acquire licenses for the content they stream. This diligent effort serves as a testament to their commitment to adhering to the legal boundaries that define their operations.
Geographical Boundaries and Licensing Agreements:
Within the expansive universe of content distribution, geographical restrictions stand as formidable pillars. Some content, due to licensing agreements, is confined to specific regions, mirroring the intricate tapestry of legal intricacies. Venturing beyond these limits, though tempting, can unfurl a cascade of legal consequences that cast a shadow over your IPTV voyage.
Exploring the Realm of Third-Party Add-Ons:
Amidst the myriad components that influence IPTV legality, the spotlight shines brightly on third-party add-ons. These augmentations, often associated with popular media players, introduce a precarious pathway to accessing content that's not sanctioned by proper authorization. The allure of these add-ons comes hand in hand with the legal risks they present, acting as cautionary beacons for those embarking on their IPTV journey.
Ramifications of Unlawful Streaming
Engaging in illegal IPTV streaming can result in dire consequences:
Legal Action: Content creators and copyright holders can take legal action against those accessing copyrighted material without authorization.
Privacy Concerns: Many illegal IPTV services collect user data, jeopardizing privacy.
Malware Threats: Illicit sources often host malware, putting your devices and personal information at risk.
Making Informed Choices
Research: Prioritize due diligence when selecting an IPTV service. Verify its licensing agreements and reputation.
Terms of Use: Read the terms of use before subscribing to any service. Legitimate platforms are transparent about their practices.
Avoid Suspicious Offers: Be cautious of offers that seem too good to be true. If a deal appears questionable, it likely is.
IPTV's Future and Legalities
As the IPTV landscape evolves, legalities remain in flux. Governments and content providers are collaborating to combat piracy and protect intellectual property. Staying informed about these changes is essential to avoid legal entanglements.
Final Thoughts
IPTV's legality hinges on adherence to copyright laws and licensing agreements. While legitimate services enrich your entertainment experience within the boundaries of the law, unlawful streaming can lead to serious consequences. Prioritizing ethical content consumption ensures you enjoy IPTV's benefits while respecting intellectual property rights. In this digital age, making informed choices isn't just about entertainment—it's about upholding legal standards and fostering a responsible online community.